Giovana Balasquide, OD
Medical Optometrist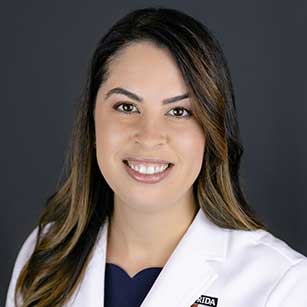 Originally from Riverside, California, Dr. Balasquide graduated from Nova Southeastern University where she received her Doctor of Optometry degree. During her time at Nova, she also received her Bachelor of Science in Vision Sciences and completed the MBA for Optometrists program. She received her Bachelor of Science degree in Biological Sciences from the University of California Riverside, prior to moving to Florida.
Dr. Balasquide's clinical experience includes primary care, cataracts, glaucoma, dry eye, and contact lenses. She also evaluates patients for pre and post-operative care for Cataract surgery. She is fluent in Spanish, which enables her the ability to provide quality care to a variety of patients.
Dr. Balasquide is a member of the American Optometric Association and the Florida Optometric Association.