Maria D. Garcia, MD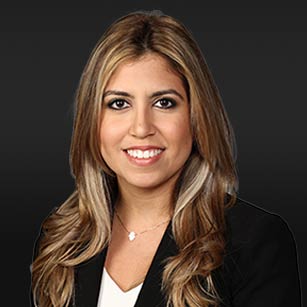 Dr. Maria de Lourdes Garcia is a board-certified, fellowship-trained ophthalmologist and oculofacial plastic and reconstructive surgeon. She specializes in disorders of the eyelids and orbit, cosmetic facial rejuvenation procedures and surgery, and treatment of tearing disorders. 
For her undergraduate training, Dr. Garcia attended Carleton College, where she graduated with honors in Biology and was inducted into the Phi Beta Kappa Honor  Society. She then received her medical degree from the Mayo Clinic Alix School of  Medicine in Rochester, MN. She returned to South Florida to complete her medical internship at Aventura Medical Center, followed by three years of ophthalmology residency training at the Mayo Clinic in Rochester, MN.  
Dr. Garcia was then chosen for a highly competitive and prestigious fellowship in oculoplastic, facial, and reconstructive surgery in New York City. During her fellowship training, Dr. Garcia served on staff providing highly specialized care in oculoplastic surgery at NYU Medical Center, Columbia University, Weill Cornell  Medical Center, Manhattan Eye, Ear and Throat Hospital, and Bellevue Hospital, as well as cosmetic private practices throughout Manhattan. 
She has published over 20 peer-reviewed articles in ophthalmology and oculoplastic surgery, as well as lectured at several national and international meetings. She is an active member of the American Academy of Ophthalmology and the American  Society of Ophthalmic Plastic and Reconstructive Surgery. 
Dr. Garcia has a special interest in aesthetic facial rejuvenation. She believes in a patient-centered approach and will spend the time necessary to provide you with the best treatment options tailored to your specific needs. Her expertise lies in minimally invasive surgery, including scarless lacrimal surgery (endoscopic DCR) and endoscopic brow lifts. 
Dr. Garcia was raised in South Florida and trained in NYC, making her cognizant of the specific needs of our community. She enjoys spending time with her husband, family, and French Bulldogs. You will find her dancing, traveling, or baking when she is not performing surgery.