Rebecca Bobo, MD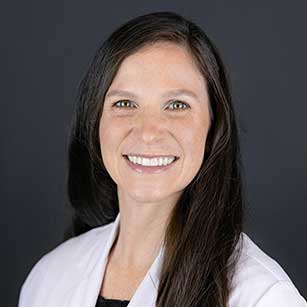 Dr. Bobo a native of Jensen Beach, Florida, is a board-certified ophthalmologist who graduated from the Junior Honors Medical Program at the University of Florida with a Bachelor's degree in Interdisciplinary Biological and Medical Sciences with Honors. Her dedication to both community service and patient care has been recognized in receiving Presidential recognition in her undergraduate years and by her induction into the Gold Humanism Honor Society in Medical School.
Dr. Bobo received her Doctorate of Medicine from the University of Florida in 2003. She subsequently completed her Ophthalmology residency at the Medical College of Georgia in 2007. Upon entering private practice, she served as the Assistant Professor for the University Of Montreal College Of Optometry prior to joining our practice in 2013.
Dr. Bobo has extensive clinical experience in the areas of cataracts, glaucoma, retinal and diabetic disease as well as dry eye syndrome. She is a compassionate physician who values high-quality care and commitment to her patients.