December is National Safe Toys and Celebrations Month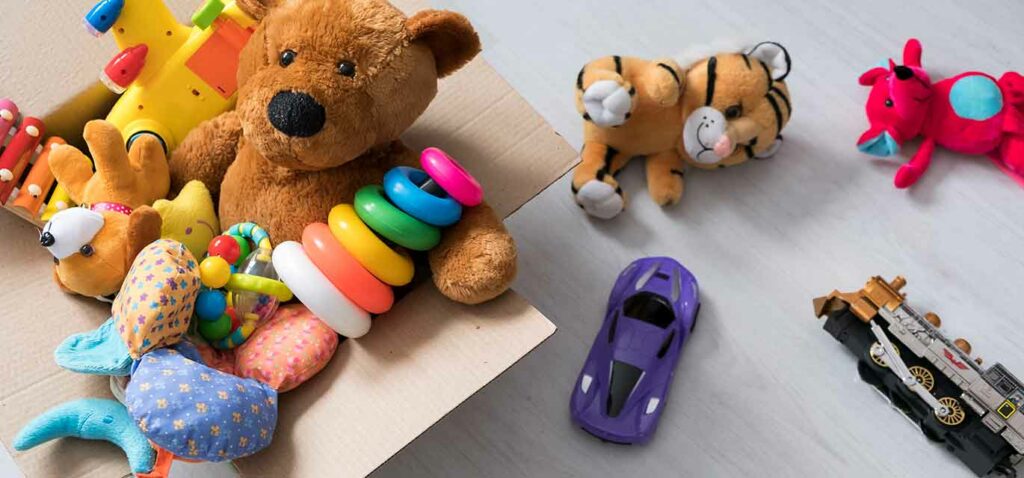 The holiday season is here, and toy shopping is at its peak! We all get excited to purchase a child's favorite toy, but we must keep safety our priority when choosing toys. It is a lot safer now than ever before as the U.S. Consumer Product Safety Commission has required toy companies have all toys tested by independent, third-party testing labs for safety issues prior to anything hitting the shelves.
Even with the stringent required testing, the Commission reports that hospital emergency rooms saw an estimated 251,000 toy-related injuries in 2010. People who are less than 15 years of age made up 72% of the injuries. Following some simple guidelines when choosing a toy can keep the holiday season safe.
Guidelines:
Always choose toys that are age-appropriate- toys are marked with age guidelines
In children under 3 years of age avoid toys with strings longer than 12 inches, as they can be a strangulation hazard.
Avoid pellet guns, slingshots, and darts
Avoid toys that could be a choking hazard- Rule of thumb: if it can fit into an empty toilet paper roll do not purchase for young children
Avoid hard candy for young children
Safety gear should always be purchased along with sport-related gifts; helmets with bikes, knee pads with roller blades, and so on
Magnets playsets should never be given to young children
Children under 10 years should only be given battery-operated toys that battery compartment can only be accessed by an adult
Toys labeled "ATSM" mean they have passed inspection by the American Society for Testing and Materials Standards– these toys are considered the safest
Crayons and markers should always be labeled "non-toxic"
Balloon safety-children can choke on deflated or broken balloons so keep away from children under 8 years of age
Discard plastic wrap and packaging immediately after opening a toy
Read warning labels carefully
Glass tree ornaments should be hung higher on the tree with young children in the home
If unsure about the safety of a toy, always heir on the side of caution- do not allow the toy
Florida Vision cares about children and wants to be sure they all have a healthy, happy and safe holiday!
The physicians at Florida Vision Institute use state-of-the-art eye-mapping technology to analyze the problems with your eyesight as well as each eye's unique irregularities. Call us at 561-655-5056 to schedule your appointment today or visit our website at https://floridavisionlasik-px.rtrk.com
Florida Vision Institute
600 University Blvd #100
Jupiter, FL 33458
(561) 839-2780
© Copyright 2018. All Rights Reserved.