March is Workplace Eye Wellness Month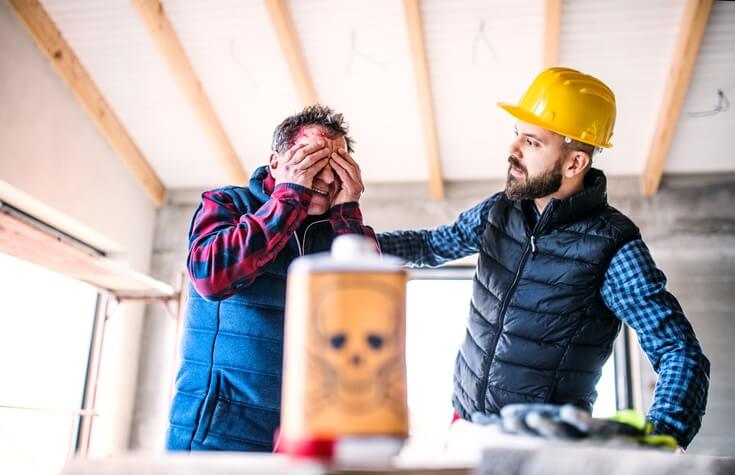 Workplace Eye Wellness Month
Before you think this doesn't apply to you, think again. According to the Bureau of Labor Statistics, over 20,000 eye injuries occur in the workplace each year. These injuries sometimes cause absenteeism from work and the Occupational Safety and Health Administration (OSHA) states that these injuries cost an approximately $300 million in lost productivity, medical treatment and worker compensation.
Many people think that work-related eye injuries only apply to jobs with outdoor activity such as landscaping and construction, but this is untrue. The most common eye problem is from computer overuse. Working in an office can be hazardous to your eyes. Computer vision syndrome is when you spend so much time on the computer which can cause dry eyes, headaches, neck pain and eye strain.
Constantly working on your computer will not permanently damage your eyes, but it can certainly make your eyes feel irritated and fatigued.
The following suggestions will help prevent computer vision syndrome:
Blink often. This will help prevent dry eyes.
Use artificial tears. These drops will help keep your eyes lubricated.
Invest in an anti-glare screen. These screens decrease glare from the monitor
Take breaks. Allow your eyes to rest every 30 minutes to prevent eye fatigue.
Other causes of workplace eye injuries:
Tools
Chemicals
Flying objects such as glass or metal
Proper eye protection must be worn in an environment where any of the above can occur. Wearing certified safety glasses with side protection is a must when working in landscaping, construction, welding, or when in any environment where there is a potential for dust particles, flying objects, or hazardous chemicals in use.
As Benjamin Franklin said "an ounce of prevention is worth a pound of cure", so wear your safety glasses! Because some eye injuries can lead to blindness, always see an eyecare professional if you suspect an eye injury.
"Most people understand the importance of annual medical examinations," said Rahul N. Khurana, M.D., a clinical spokesperson for the American Academy of Ophthalmology. "However, we often forget that our eyes also need regular evaluation by a medical doctor.
Jupiter eye care
The physicians at Florida Vision Institute use state-of-the-art eye-mapping technology to analyze the problems with your eyesight as well as each eye's unique irregularities. Call us at 561-655-5056 to schedule your appointment today or visit our website.
Florida Vision Institute
600 University Blvd #100
Jupiter, FL 33458
(561) 655-5056
© Copyright 2019 All Rights Reserved.