Most Americans Unaware of One of the Leading Causes of Blindness Among Seniors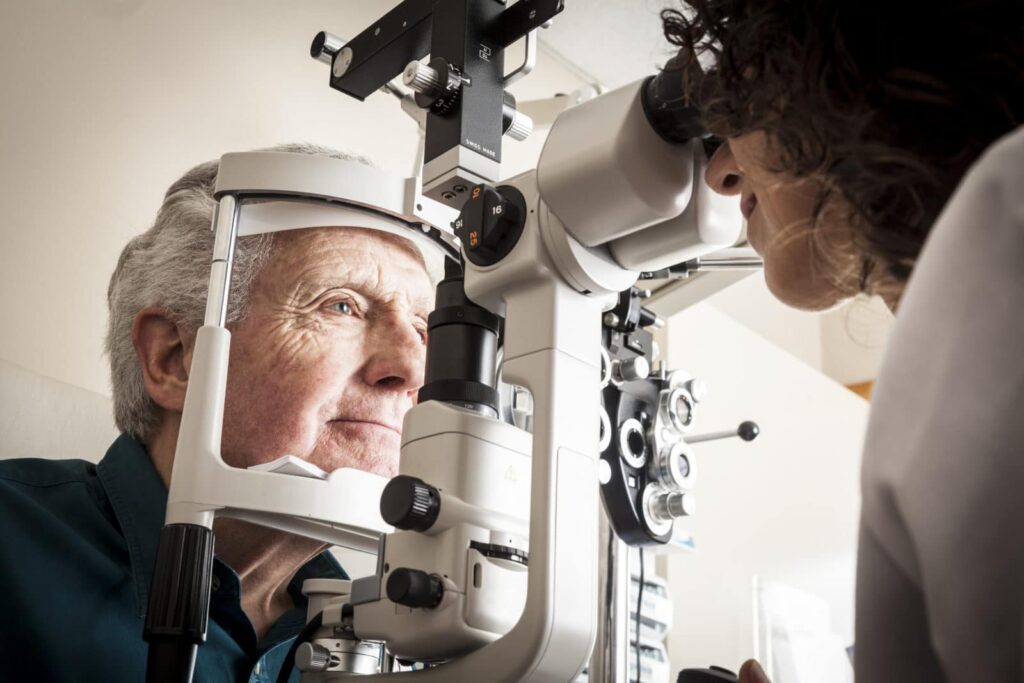 Age-Related Macular Degeneration is one of the leading causes of blindness among seniors, affecting approximately 2.1 million people nationwide[1]. By 2050, it is expected that the number will more than double to 5.4 million[2]. People may be putting themselves at unnecessary risk of vision loss by neglecting to have sight-saving eye exams. Throughout February, [INSERT ORGANIZATION NAME] joins the American Academy of Ophthalmology in emphasizing AMD awareness and encouraging those who are most at risk to ensure the health of their eyes by getting an eye exam from an ophthalmologist – a physician who specializes in the medical and surgical treatment of eye diseases and conditions.
AMD is a degenerative disease that damages the retina, which is the light-sensitive tissue at the back of the eye that focuses images and relays information to the brain. Over time, retinal damage can lead to permanent loss of central vision, limiting the ability to drive, read and recognize faces.
There are two forms AMD – wet and dry. While the dry form of AMD leads to gradual vision loss, the wet form progresses at a faster rate and is responsible for 90 percent of all AMD-related blindness. Recent advancements in treatment options have significantly decreased the incidence of blindness. However, it is critical to get diagnosed and begin treatment as soon as possible to protect vision.
The Academy recommends the following steps to help potentially avoid AMD and other eye diseases:
"Most people understand the importance of annual medical examinations," said Rahul N. Khurana, M.D., a clinical spokesperson for the American Academy of Ophthalmology. "However, we often forget that our eyes also need regular evaluation by a medical doctor. Degenerative diseases, such AMD, can now be successfully treated, but early detection is imperative to avoid lasting consequences."
Jupiter eye care
The physicians at Florida Vision Institute use state-of-the-art eye-mapping technology to analyze the problems with your eyesight as well as each eye's unique irregularities. Call us at 561-655-5056 to schedule your appointment today or visit our website at http://floridavisionlasik-px.rtrk.com
Florida Vision Institute
600 University Blvd #100
Jupiter, FL 33458
(561) 655-5056
© Copyright 2019 All Rights Reserved.